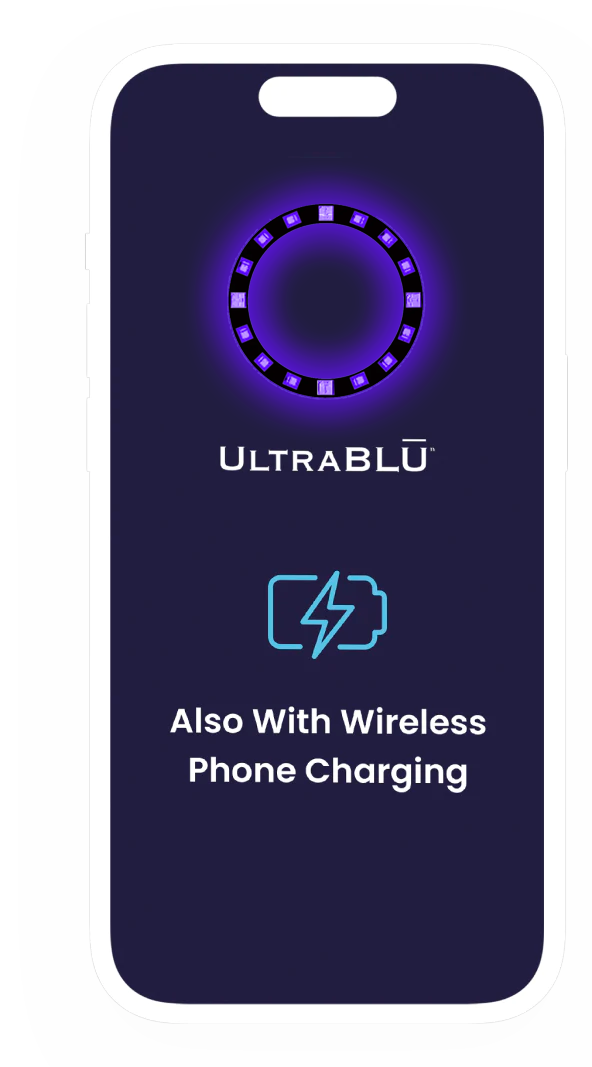 We're on a mission to rid the world of viruses with UV-C
UVC radiation has been shown to destroy the outer protein coating of the SARS-Coronavirus and Harmful Bacteria. (Up to 99.99%) Ultimately, leading to destruction and inactivating the current SARS-CoV-2 virus.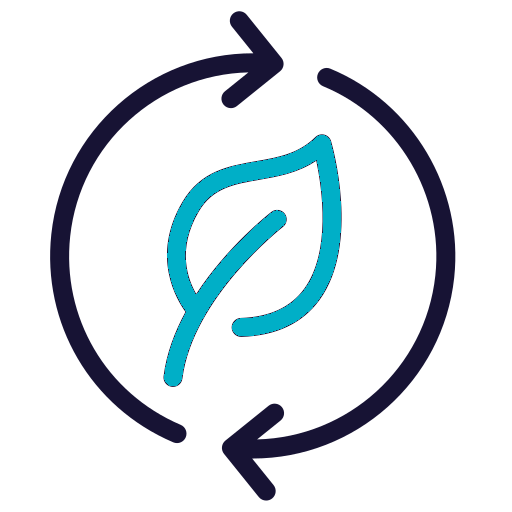 Sustainable
Our UV-C light technology is a more sustainable way to sanitize and you can ditch the old, heavy plastic sanitizers of the past.

Kills Viruses
Our UV-C light technology kills up to 99.8% of all viruses, bacterias and molds. Our product has been thoroughly lab and peer tested.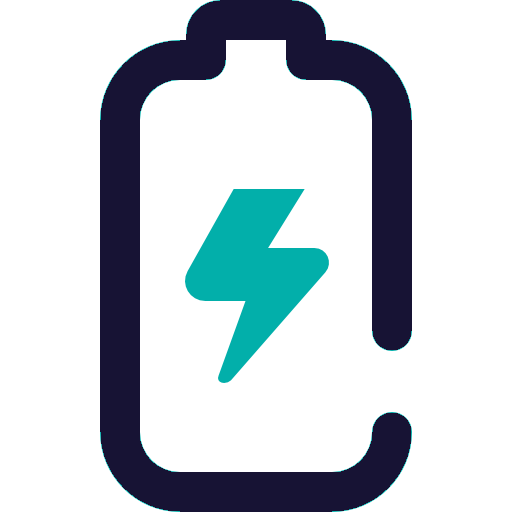 Wireless Phone Charging
Whilst also destroying viruses for you, UltraBLU is also a portable, wireless charger, that works with both Androids & iPhones alike.

5 Star Reviews
There is a reason why our customers love us and why we've maintained our 5 star review rating, find our yourself by reading our reviews.
Have a question for us?
A: UV-C technology is a type of ultraviolet (UV) light that is used to kill bacteria, viruses, and other microorganisms. It is most commonly used in water and air purification systems to eliminate contaminants.
A: UltraBLU's UV-C technology can be used to disinfect common household items such as but not limited to; mobile devices, laptops, PC's, TV's, surfaces and more.
Answer: Yes, UltraBLŪ uses MagSafe technology and will charge your iPhone, Android and Google phones wirelessly. iPhone's that are 8 and beyond have MagSafe with a strong magnetic force that allows for a strong attachment to phone
A: UV-C technology is an effective and efficient way to kill germs, mold and other bacteria, making it a safe and economical alternative to chemical disinfectants. It is also non-toxic and leaves no residue, making it an environmentally friendly option.